2.5x Your Testosterone
Looking to 2.5x your testosterone levels for better vitality, mood, and health? Then you are in the right place! With the Swole Alternative Medicine Protocol, you get a holistic program that will achieve that and more. We utilize enlcomiphen citrate therapy to get you performing an an optimal level. Users get access to coaching, personalized meds, doctor consultations, and lab testing to do in the comfort of their homes. Those who qualify can get oral meds prescriptions that bypass the problems of inefficient supplements or TRT.
2.5X HIGHER TESTOSTERONE MEANS BETTER MOOD, VITALITY, & HEALTH
Countless men are in need of better testosterone production. So, what makes the Swole Alternative Medicine Protocol unique? Higher testosterone means better mood, vitality, & health. People who have tried the protocol experience a 2X boost in free testosterone on average in more than a month. The range of increased testosterone varied from 1.2 to 2.6X. Most also noticed a positive change in their virility, health, and mood
Health
78% of participants, there was an improvement in concentration, physical activity, diet, sleep, and relationships
Virility
74% there was a boost in libido, job efficiency, strength, and energy.
Mood
56%, their mental unrest subsided.
Get Started Now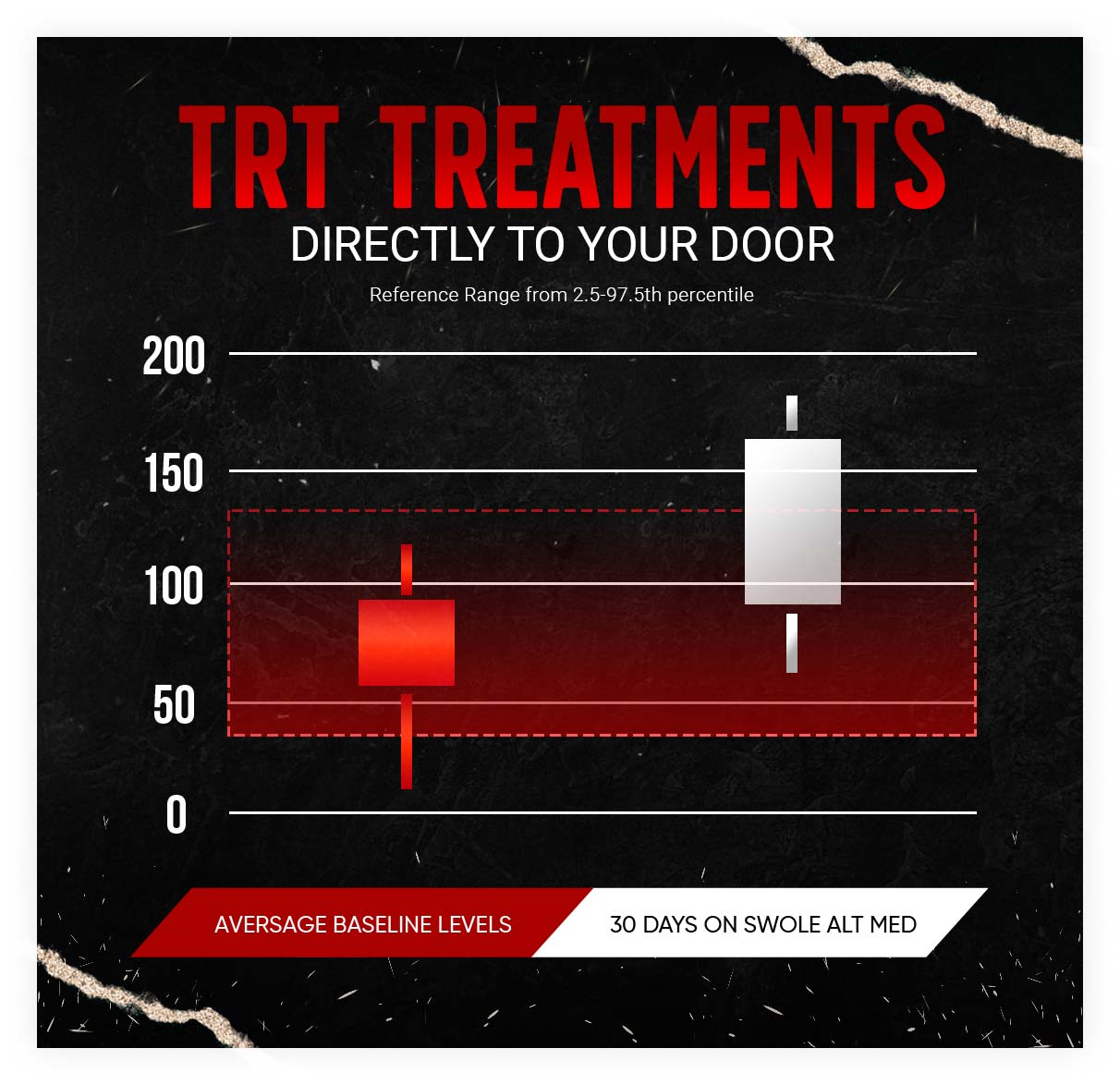 3-PART PROTOCOL: FILL OUT FORM, SCHEDULE DOCTOR CONSULT & TALK WITH DOCTORS
There is more to this protocol than meets the eye. And when it comes to holistic approaches, we value versatility, practicality, and efficiency. That's why the protocol features multiple components, all of which are tailored towards the user's needs.
1)

Fill out Intake Form

Do you have a certain health problem? Then check out the online assessment option and fill out the necessary information. This includes the signs/symptoms you may be feeling and any relevant info about your previous health history.

An expert will then take a look at the information you provided and tailor the treatment to you. The doctor will do regular check-ups to ensure that you are on the right track.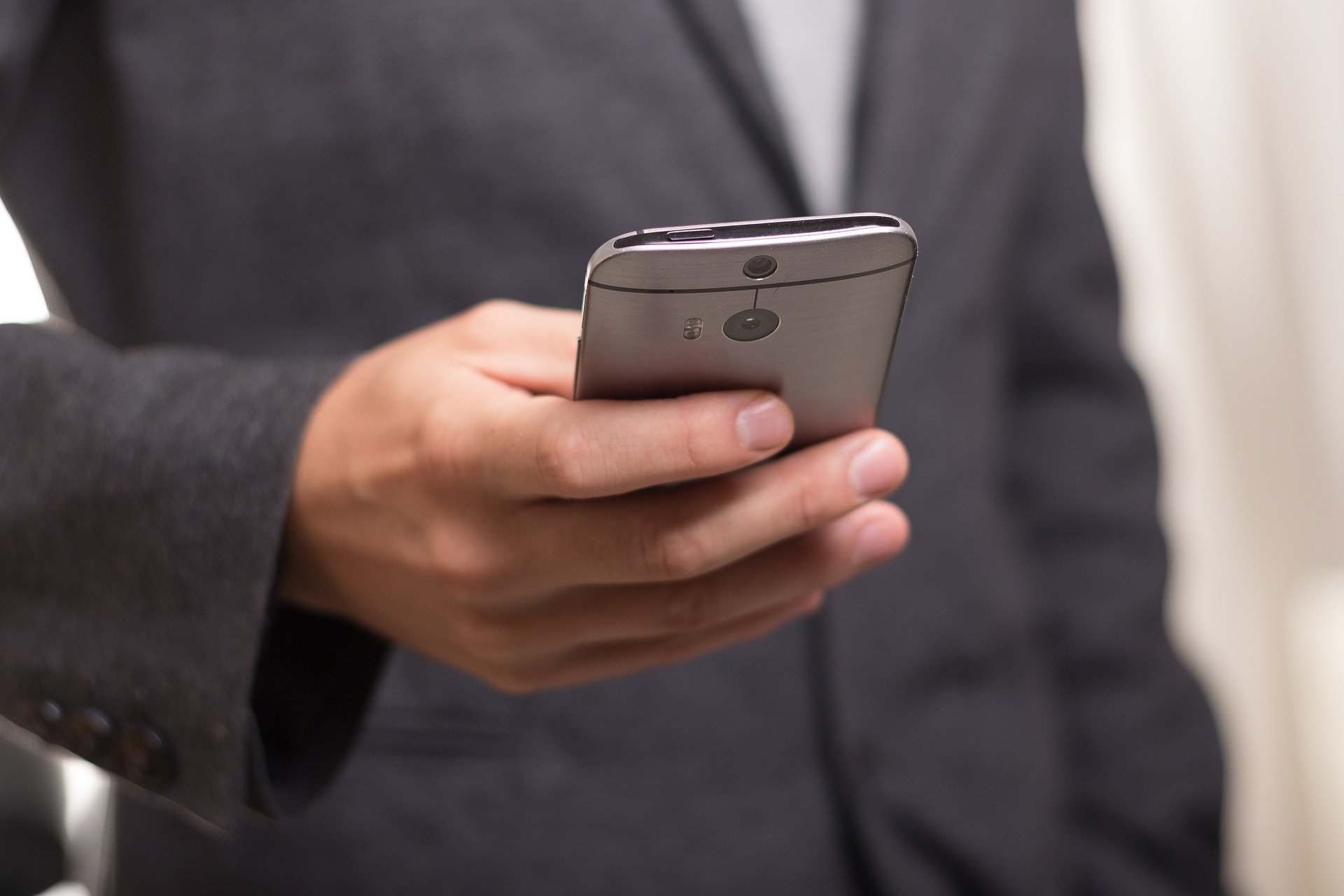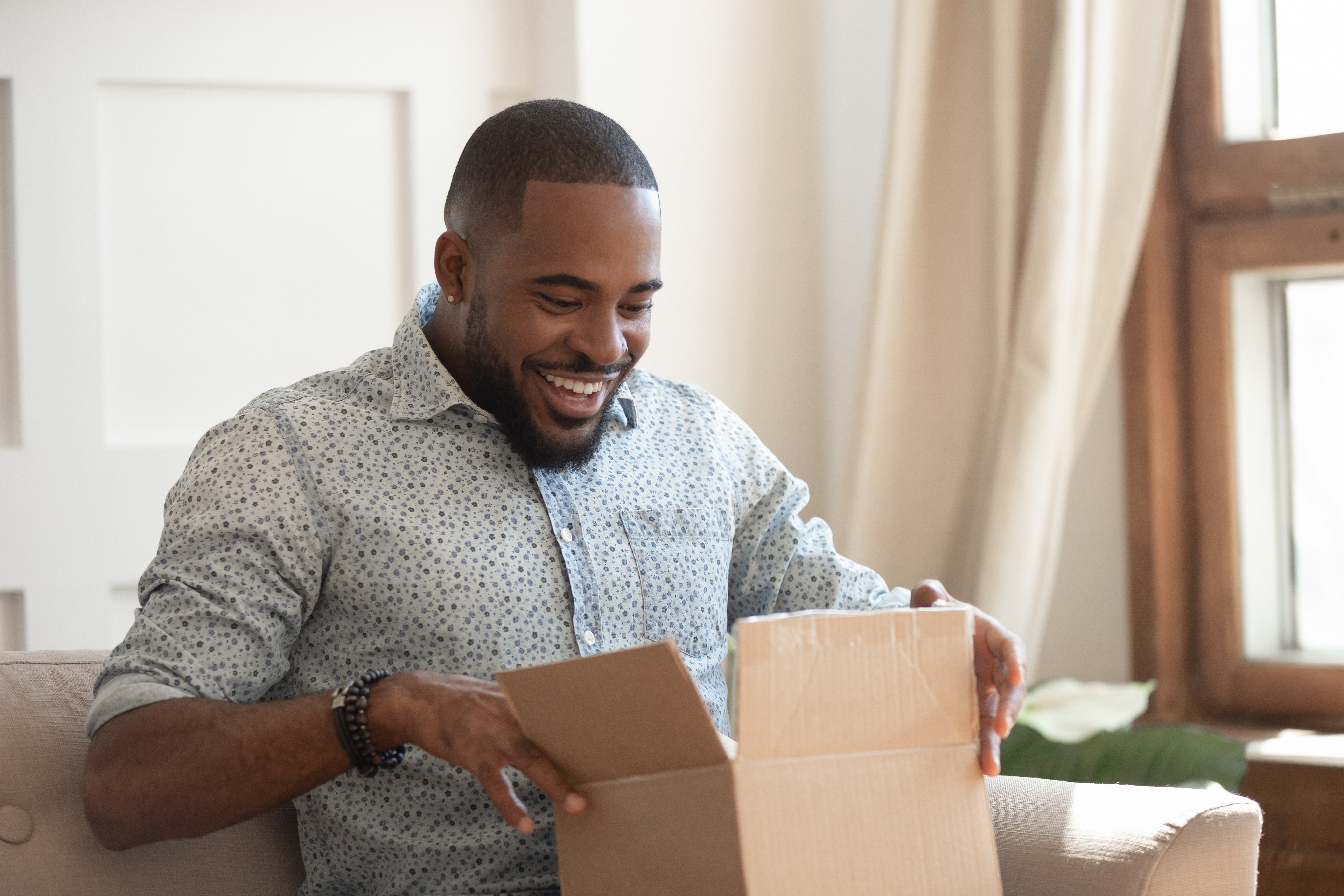 2)

Schedule a Free Consult

After we receive your intake form, you will receive an email from us. If you provided us with bloodwork we will be reaching out to schedule a free consult. If you did not provide us with blood work we will send you instructions to purchase it from us for $150. This bloodwork is meant to assess hormone levels as well as overall health to make sure our doctors can create the right plan for you.
3)

Talk with our Doctors

During your consult our doctors will tailor a program to your specific needs based on your blood work and answers to questions they ask.

Your doctor will place the order for your medication and it will arrive to you in 10 business days!

With the Swole Alternative Medicine Protocol, you get the ultimate T-level solution. Users get to amplify their testosterone in an effective way while they work on their fertility. All of this with minimal side effects and practical pills. No creams or needles. Simple and effective!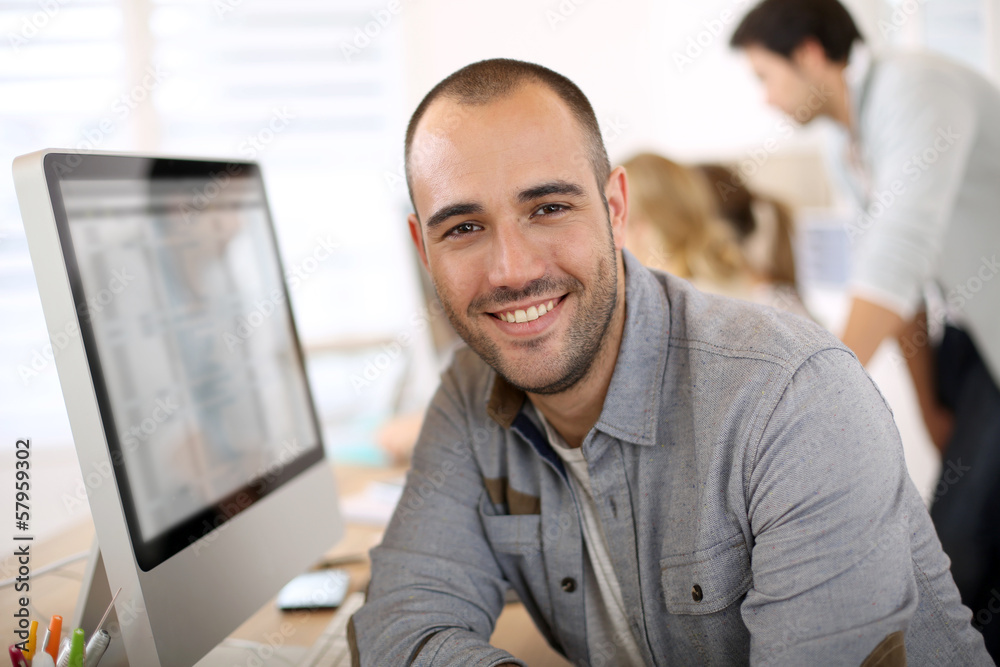 Less Than the Cost of a Cup of Coffee ☕ per Day!
Monthly Treatment Costs
$75-$150 per month
Medications in 2 month supplies
NO MONTHLY FEES
Get Started Now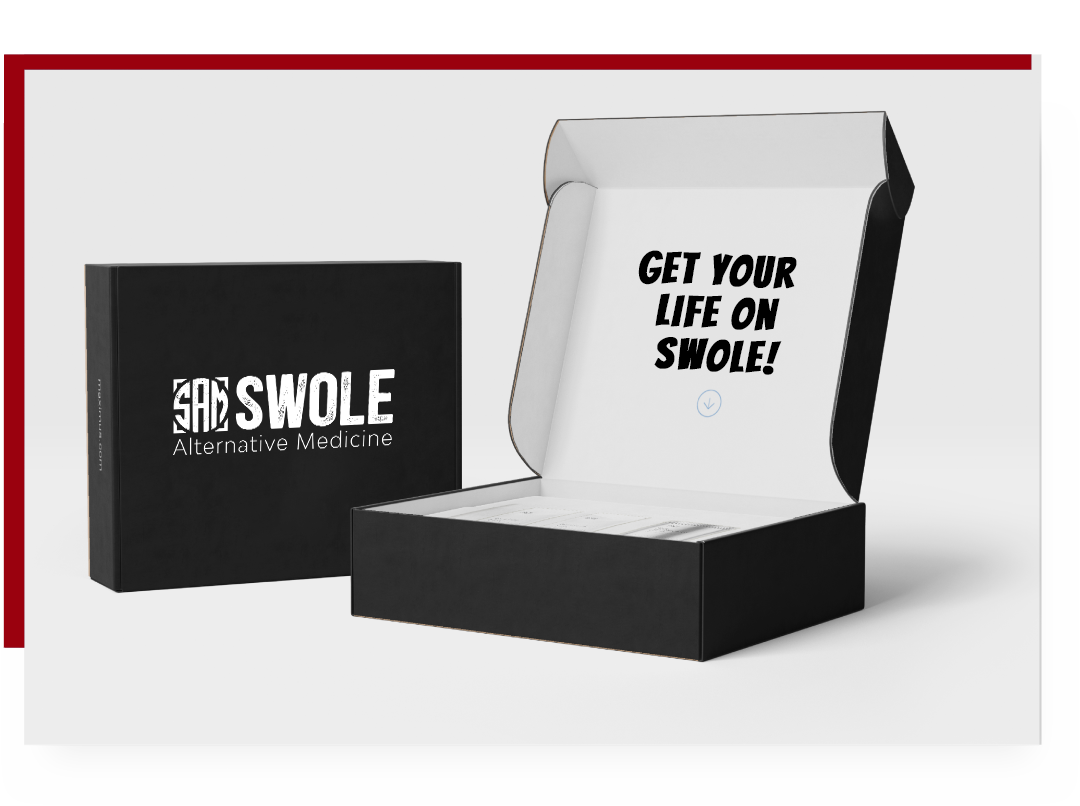 TESTIMONIALS
SAM CUSTOMERS RAVE ABOUT THE SWOLE PROTOCOL
References:
Rodriguez KM, Pastuszak AW, Lipshultz LI. Enclomiphene citrate for the treatment of secondary male hypogonadism. Expert Opin Pharmacother. 2016;17(11):1561-1567. doi:10.1080/14656566.2016.1204294
Earl JA, Kim ED. Enclomiphene citrate: A treatment that maintains fertility in men with secondary hypogonadism. Expert Rev Endocrinol Metab. 2019;14(3):157-65.